Focused on Quality Eye Care
20/20 Vision Clinic has been a leading provider of optometry services and vision care products in the Lake Charles community since 1983, and we want to help you achieve and maintain clear vision for years to come.
Dr. Lindsey McCauley offers comprehensive vision examinations at our Lake Charles optometry office and specialize in the diagnosis and treatment of a wide array of eye diseases, conditions, and problems. We are committed to improving the quality of life of the Lake Charles community through enhanced vision with the highest standard of vision correcting glasses and contact lenses. We Focus On You and every vision need you have -schedule an appointment and come SEE us!
Build a shoebox online!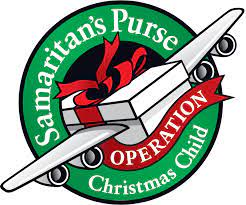 Every year since, Samaritan's Purse has collected shoebox gifts filled with toys, school supplies, and hygiene items for children around the world. Since 1993, more than 188 million children in more than 170 countries and territories have received an Operation Christmas Child shoebox. The project delivers not only the joy of what, for many kids, is their first gift ever, but also gives them a tangible expression of God's love.
---